October 15, 2023
How to Select the Best Agency for Your Next Nonprofit Web Design Project
Why is it important to select the right nonprofit web design agency? Selecting the best nonprofit web design agency for your next project is crucial for achieving your organization's goals, increasing audience engagement, driving donations, and demonstrating measurable impact.
A professional agency can bring your organization's vision to life, creating a user-friendly and visually appealing website that effectively tells your story and engages your audience. A well-chosen agency will have the expertise and knowledge to design a website that not only looks appealing but also functions seamlessly.
When a nonprofit organization partners with a reputable creative agency, they are more likely to achieve their specific goals. For instance, a well-designed website can increase audience engagement by providing an intuitive user interface and compelling, engaging content. It can also drive donations by incorporating effective calls to action and donor management systems. Additionally, a visually appealing and user-friendly web design can effectively promote the social impact of the organization, attracting supporters and creating a positive brand reputation.
A professional web design agency focused on nonprofits brings valuable knowledge and relevant experience. A qualified agency will understand how to design compelling user interfaces, create user-friendly forms for event registrations, and implement digital tools such as Google Analytics to track and analyze website performance. The agency should also be able to grasp the overall positioning and visual aesthetic of your brand.
Identifying Your Goals
When it comes to nonprofit web design, it is essential to begin by identifying your goals. Before diving into the design and development process, you need to have a clear understanding of what you want to achieve with your website. Whether it be increasing online donations, promoting upcoming events, or expanding your organization's reach, defining your goals will guide all aspects of your website's design and functionality. By identifying your goals upfront, you can ensure that your web design aligns with your overall mission and strategy. Additionally, having clear goals will help you measure your website's success and determine if any post-launch adjustments or improvements need to be made. Taking the time to identify your goals before starting the web design process will ultimately lead to a more effective and impactful online presence for your nonprofit organization.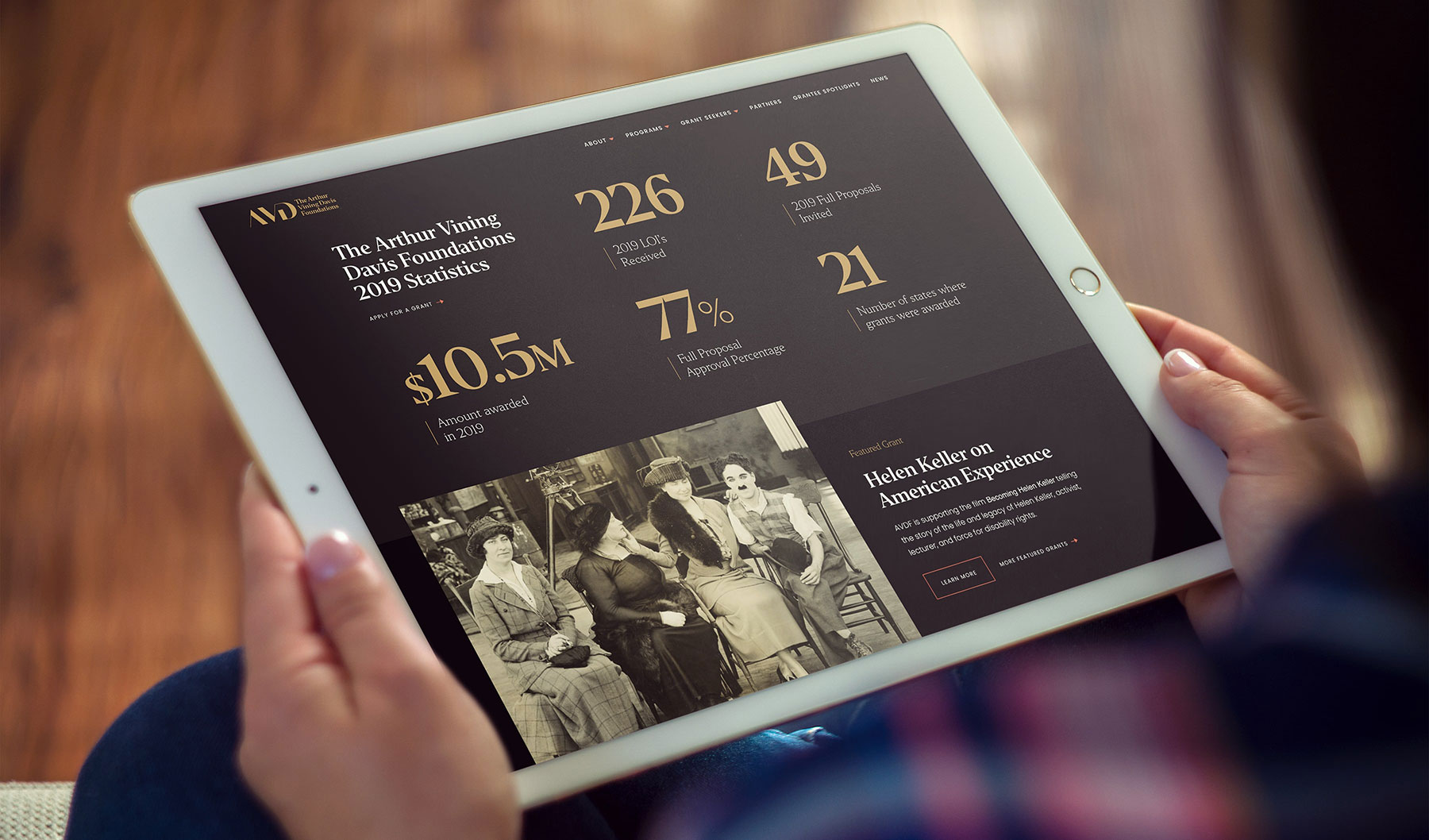 Defining Your Objectives and Requirements
First and foremost, identify the objectives of your nonprofit organization. Are you aiming to increase awareness of your cause, generate donations, recruit volunteers, or provide resources to your target audience? Clearly articulating these objectives will help shape the direction and focus of your web design project.
Next, consider the specific requirements your website needs to fulfill in order to achieve these objectives. These requirements may include functionalities such as online donations, event registrations, or volunteer sign-ups. It is important to also consider the type and amount of content you will need to showcase, such as success stories, impact reports, or compelling visuals.
With your objectives and requirements in mind, you can then outline the goals you want to achieve through your website. These goals may include increasing audience engagement, driving traffic to specific pages, or improving conversions. By defining these goals upfront, you'll be able to prioritize the necessary features and functionalities that will help you attain them.
Assessing Your Budget and Considering Upfront Cost vs. Long-Term ROI
When embarking on a nonprofit web design project, it is crucial to assess your budget carefully. Understanding your financial resources and limitations is essential in ensuring that the agency's services align with your financial needs. It is important to set a realistic budget that takes into account both the upfront costs and the long-term return on investment (ROI).
While it may be tempting to cut corners and opt for a lower-cost option, this approach can often lead to subpar results that may not fulfill your organization's goals. By allocating an ample budget for your project, you can be confident that your website will be designed and developed to a higher standard, ultimately helping you achieve your desired outcomes.
Assessing your budget for a web design project is not just about considering the immediate costs. It is about making a strategic investment in your organization's online presence, ensuring that you have the necessary marketing resources to achieve success. By setting a realistic budget, you can work with a design agency that understands your goals and can bring your vision to life within the limitations of your budget.
Instead, considering the long-term value and impact of the agency's services can result in a more successful and sustainable website. A well-designed website can attract more site visitors, increase user engagement, and ultimately drive more conversions, such as donations, volunteer sign-ups, or event registrations.
Investing in a web design agency that prioritizes ROI means partnering with a true advocate and partner. Such agencies go beyond aesthetics to perform market research, create compelling user experiences, incorporate strategic features & functionality, and more. They understand the importance of data-driven decision-making, utilizing tools like Google Analytics to continuously optimize the website's performance.
Finding and Researching the Best Nonprofit Web Design Agencies
When it comes to creating a compelling online presence for nonprofit organizations, partnering with the right web design agency is crucial. Nonprofit websites should not only be visually appealing and user-friendly but also effectively convey the organization's mission, engage visitors, and drive action. With numerous agencies specializing in nonprofit web design, finding the right one can be a daunting task. However, conducting thorough research is key to ensuring that the chosen agency has the necessary talent, experience, and understanding of the unique needs and goals of nonprofit organizations. Various factors should be considered when researching the best nonprofit web design agencies, including research capabilities, strategic thinking, visual design, user experience, SEO strategies, ongoing maintenance, and more. By selecting the right agency, nonprofits can bring their vision to life and enhance their online presence to achieve greater impact and success.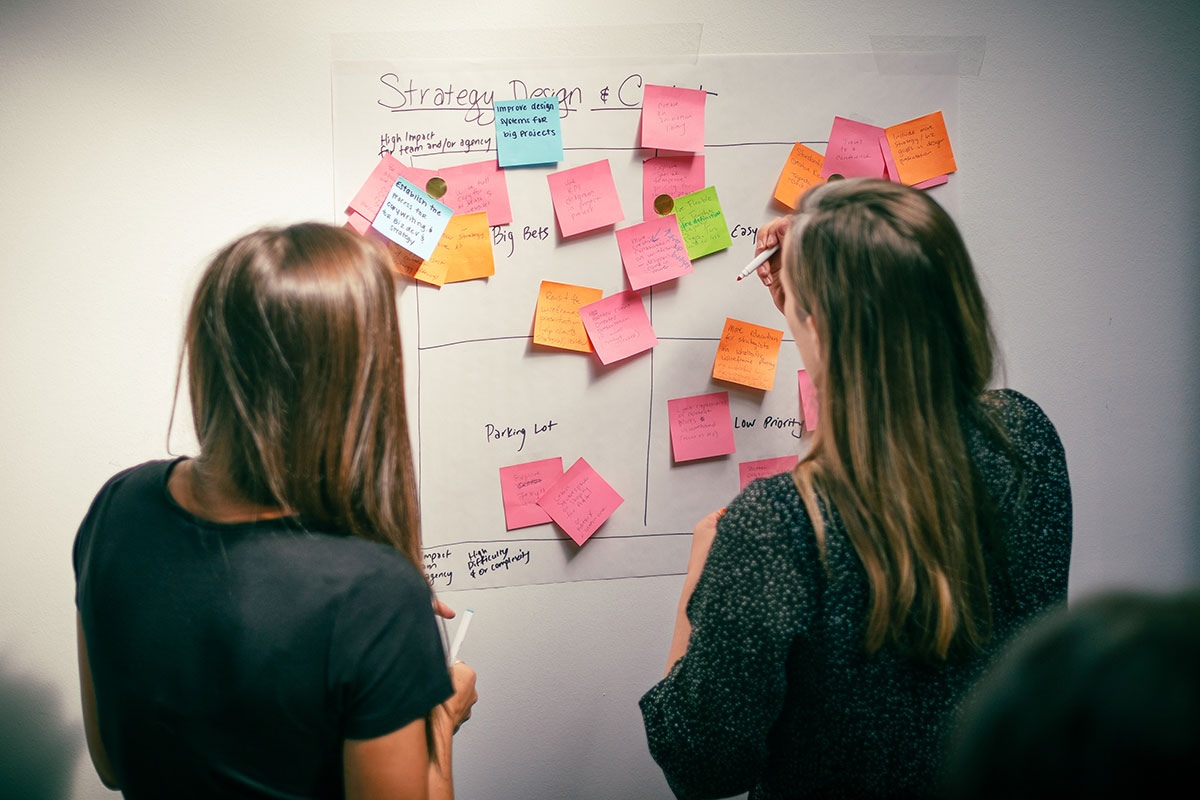 Evaluating Services and Web Design Portfolios
When considering nonprofit web design agencies, evaluating their services and portfolios is crucial in making an informed decision. Most agencies offer a range of services, including web design, digital strategy, search engine optimization, and ongoing maintenance. However, some agencies may bend the truth to claim expertise in areas outside of their core offerings. This is often done by way of strategic partners, but it should be something you are aware of as you are comparing and contrasting different web design agencies.
Reviewing the portfolios of nonprofit web design agencies is essential to assess their expertise and creativity in designing compelling and user-friendly nonprofit websites. Portfolios showcase the agency's previous work, highlighting their design skills, approach, and results. By examining their past projects, nonprofit organizations can gain insight into an agency's ability to bring their vision to life.
Web design is often at the core at the core of their services and qualified agencies should be able to nail the basics. As you review portfolios, you'll want to seek out work that is not only visually appealing, but is also relevant to nonprofits and mission-driven organizations. After all, a well-designed website is essential for creating a positive user experience, driving audience engagement, and achieving organizational goals.
Digital strategy is another key service provided by these agencies. They help nonprofits develop a comprehensive plan to maximize their online presence and achieve their marketing objectives. This includes defining target audiences, developing content strategies, and utilizing digital tools such as Google Analytics to measure performance. It's also important to consider the agency's research capabilities as comprehensive research is key to driving effective strategic decisions.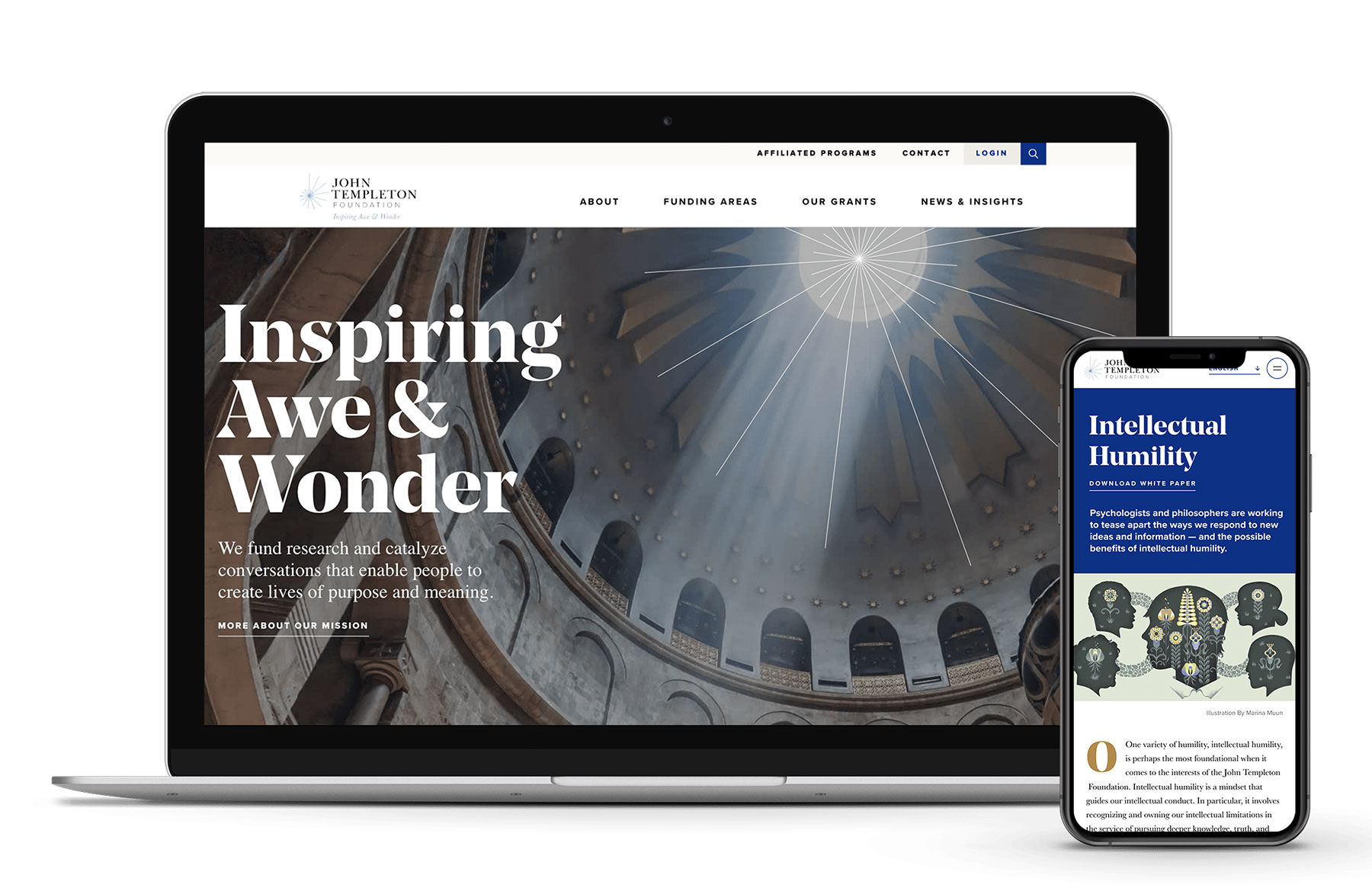 Understanding Processes and Practices
The best web design agencies play a crucial role in helping organizations create effective online presences that connect with their target audiences. To achieve this, these agencies should have key processes and practices in place.
Project management is a vital aspect of successful web design projects. Agencies should have structured project management methodologies to ensure smooth execution and timely delivery of projects. This includes defining project goals, timelines, and milestones, as well as effective communication and feedback loops with internal teams and clients.
Collaboration is another essential practice for nonprofit web design agencies. They must actively involve their clients throughout the design process, seeking their input and feedback to ensure the final product aligns with the organization's vision and goals. This collaborative approach fosters a true partnership and ensures that the agency creates a website that effectively communicates the nonprofit's mission and values. As you're researching agencies make sure to ask how they prefer to communicate. Will you, the client, be able to meet with the designers and developers doing the actual work, or will you need to communicate solely with your account manager?
Qualified agencies should also leverage the latest design tools and technologies, including AI. From wireframing and prototyping tools to graphic design software, these agencies need to stay up to date with the latest tools to create visually appealing and user-friendly websites. Additionally, adhering to industry best practices in web design and development is crucial for creating websites that are optimized for search engines, load quickly, and provide a seamless user experience.
In conclusion, nonprofit web design agencies should adopt proper project management practices, foster collaboration with clients, utilize advanced design tools and technologies, and adhere to industry best practices.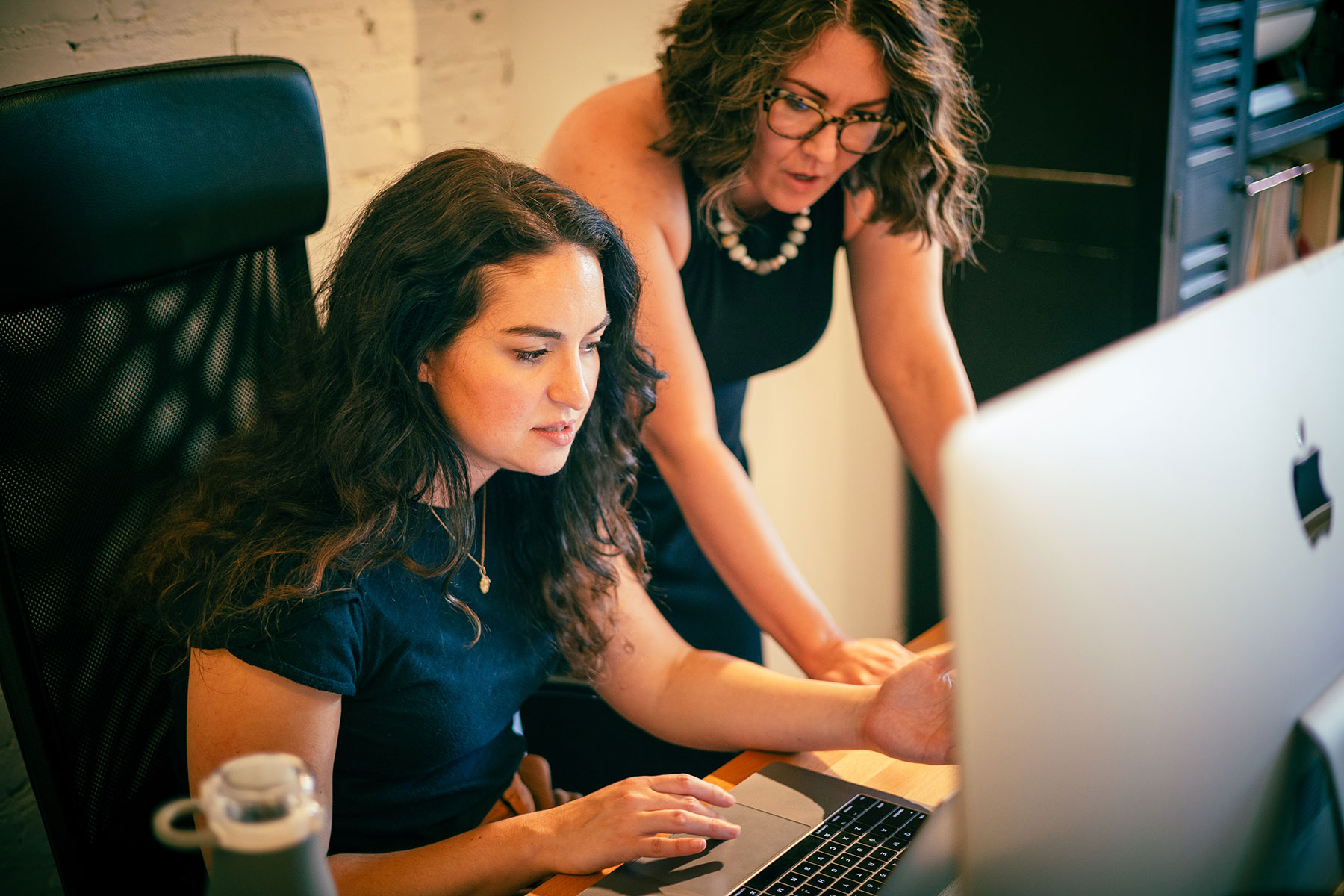 Comparing Their Rates and Packages
When comparing nonprofit web design agencies, it is important to note that there is no set standard billing method shared by all agencies.
Hourly Billing
Some agencies adopt an agile methodology, in which they bill by the hour as they progress through the project. This allows for a flexible scope that can shift to meet client demands. The hourly rate may be a blended rate across all roles, or they might bill different rates based on the experience and role of each team member. While this billing approach seems straightforward, beware of runaway costs that may ultimately exceed your total budget. Also beware of common traps. While Agency A at $100/hr may seem cheaper than Agency B at $200/hr, suppose Agency A uses junior-level staff and takes 3x longer than Agency B. Not only will Agency A deliver subpar work, but ultimately they will cost more than Agency B.
Project-Based Billing
Many web design agencies prefer to bill by the project. With this billing method, it's common for the agency to conduct an upfront discovery phase (for a fixed fee) to learn more about the project and fully understand the scope or services necessary to achieve your goals. Armed with this additional knowledge, the agency will prepare a detailed scope of work to execute the project for an agreed-upon price. Assuming the scope doesn't change during the project, there should be no surprises and the agency should deliver the scope of work for the agreed-upon price, whether or not they use more hours than originally anticipated. Likewise, if they complete the scope of work more quickly than originally planned, they will be more profitable. If scope is added along the way, the agency may issue a change order to be agreed upon before tackling the extra work. If your chosen agency wants to bill via the "per project" method, make sure they outline the scope in great detail so you know exactly what you are paying for and understand what is included and what isn't. At Push10, this is the pricing model we use most often.
Value-Based Billing
When you visit with your doctor for 15 minutes, do they bill you merely for 15 minutes of their time? No. They bill you for their time and the years of school and experience that enables them to assess, analyze, and (hopefully) fix your condition. You are paying for the value they provide, not the minutes they spend. This value-based billing methodology is growing increasingly popular, especially among top-tier agencies. Suppose an agency could create a new logo for Amazon in a couple of hours. Would it be fair for Amazon to pay $400 for a logo that may improve their brand recognition and thereby increase their valuation by billions of dollars? Value-based billing involves understanding the true value of a given project and both parties agreeing to a fair price, irrespective of hours. These days, many agencies are using a blend of project-based and value-based pricing methodologies.
Retainers and Website Maintenance
For recurring work, like marketing campaigns and website maintenance, agencies often suggest retainer agreements, in which clients pay for a bucket of hours per month, assuring they will have resources available when needed. This is a great fit for many nonprofit organizations, and agencies tend to like retainers as well, as it offers a steady stream of forecastable revenue, making it easier to plan resources and finances. It's common for retainers to offer different tiers to provide additional value for clients who wish to engage in larger, more comprehensive agreements.
It is important to carefully review the rates and packages offered by each agency to ensure that they align with your budget and needs. Consider whether ongoing maintenance and content updates are included in the package or if they are additional services requiring an additional cost. By comparing rates and packages, you can make an informed decision on which agency best meets your needs.
Analyzing Clients, Testimonials, and Reviews
When evaluating nonprofit web design agencies, it is crucial to analyze their clients, testimonials, and reviews to gain insights into their expertise and reputation. Firstly, it is important to review the agency's previous clients and the impact of their work on those organizations. Look for client case studies or success stories on their website, which can provide valuable information about the agency's ability to meet the specific needs and goals of nonprofit organizations. These case studies often highlight the agency's design skills, digital strategy, and ability to deliver compelling user experiences.
Additionally, examining client testimonials and online reviews can offer further insights into the agency's reputation. Client testimonials provide firsthand accounts of the agency's performance and the level of satisfaction among previous clients. Online reviews, on platforms such as Google or Yelp, can also shed light on the agency's professionalism, responsiveness, and the success of their design approach.
By thoroughly reviewing their clients, testimonials, and online reviews, you can gain a better understanding of the agency's track record and determine if they have the experience and expertise to bring your nonprofit's vision to life.
Making Your Selection
When it comes to nonprofit website design, selecting the right creative agency is crucial for creating successful digital experiences. Nonprofit websites have unique requirements in that the site needs to effectively communicate your mission, highlight your impact, and drive actions such as donations and event registrations. Design firms with expertise in nonprofit website design understand the importance of user experience, search engine optimization, and visual design to create compelling online experiences that align with the organization's brand and goals. As you narrow your list of ideal nonprofit web design agencies, it's time to begin accepting proposals and conducting final interviews.
Finalizing Your List of Potential Nonprofit Web Design Agencies
One of the main criteria is to assess their depth and breadth of relative experience in nonprofit web design. While this seems obvious, it's often overlooked. While some agencies may have portfolios full of pretty design, they may lack the background and experience necessary to approach your web design project from a strategic angle, resulting in a project that may ultimately miss the mark. Look for agencies that have a proven track record in creating strategic solutions in addition to visually appealing websites for nonprofit organizations. Evaluate their portfolio with a critical eye to see if they have worked on nonprofit website design projects similar to yours and dig deeper to understand the "why" behind their designs.
Client testimonials are also a valuable resource for evaluating potential agencies. Take the time to read reviews and feedback from their previous nonprofit clients. This will give you insights into their professionalism, communication skills, and ability to meet deadlines.
In addition, consider the agency's expertise and the services they offer. Look for agencies that have a wide range of services, such as market research, digital strategy, UX design, search engine optimization, and ongoing maintenance. Ensure that they have the skills and resources to fulfill all your web design and digital marketing needs.
It is essential to align with an agency that understands and shares your project goals. Choose an agency that is not only passionate about nonprofit work, but understands your strategic plan and can collaborate with your team to bring your vision to life. This alignment will not only result in a visually appealing website but also a compelling story that resonates with your audience.
By carefully evaluating agencies based on these criteria, you can confidently select the best partner to create a successful nonprofit website.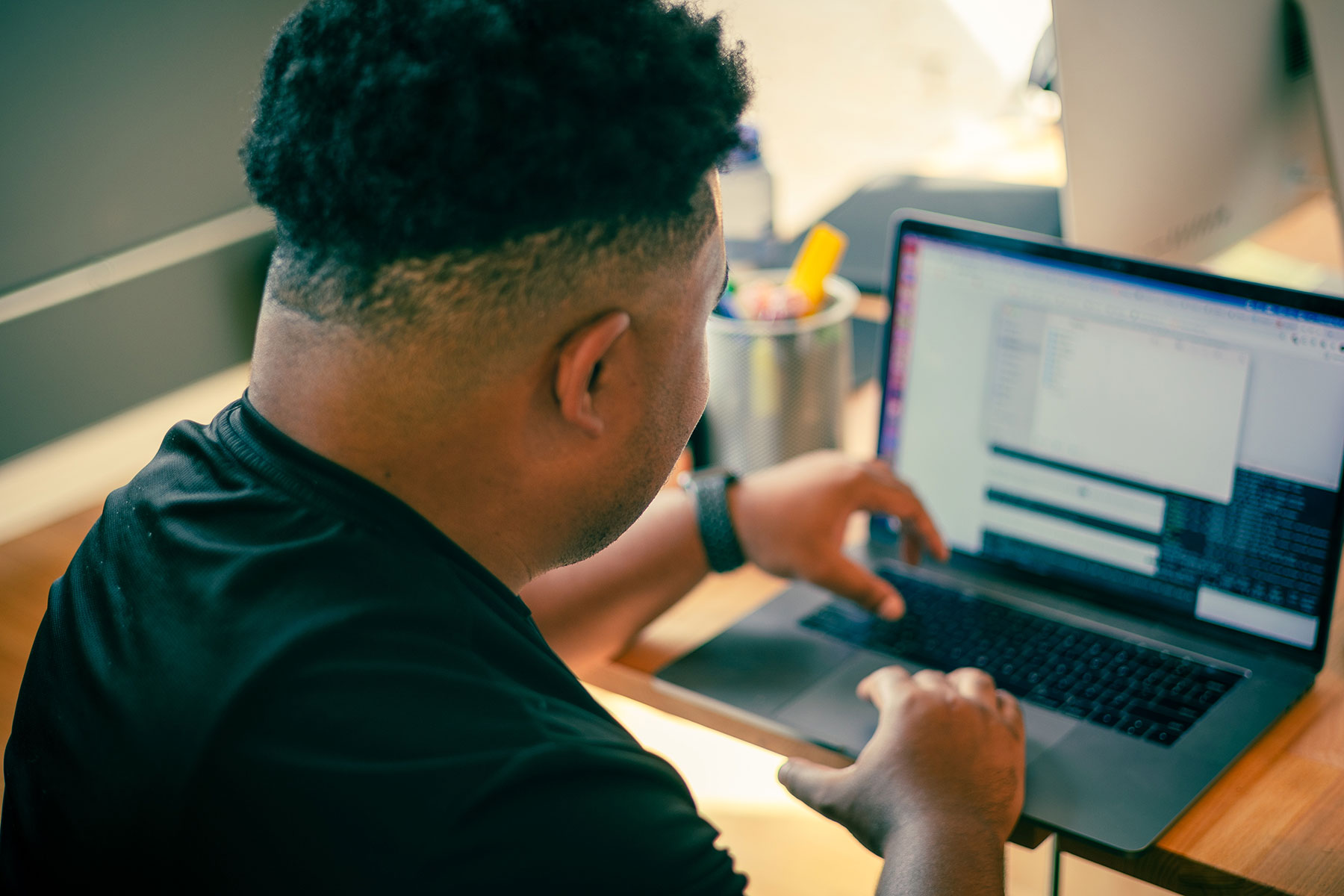 Requesting Proposals from Shortlisted Agencies
When embarking on a nonprofit website design project, it is essential to gather proposals from shortlisted agencies to ensure you find the best fit for your organization. To achieve this, it is crucial to carefully craft a Request for Proposal (RFP) that outlines your project's requirements and expectations.
In your RFP, include key information such as the project scope, goals, and target audience. Clearly articulate your nonprofit's mission, values, and desired outcomes for the new website. Provide details about the functionality you need, such as online donations, event registrations, and donor management systems.
To ensure a comprehensive response, it is recommended to invite responses from at least three agencies, but not more than five. This allows for a diverse range of perspectives and expertise, yet won't overwhelm you with too many choices to review. When it comes to delivering your RFP, consider using a digital distribution platform to reach potential agencies, or sending a simple email to the agency's primary email address is often sufficient and preferred.
Don't force the prospective agencies to follow a strict proposal response format, as this won't allow them to demonstrate their creativity in their customized response. Some agencies may request a phone call before committing time and resources to draft a proposal. This is a good sign, as it indicates the agency is truly interested in getting to know you and learning more about your project and your organization as a whole. Beware of agencies that just toss their proposal into the ring without demonstrating real, authentic interest in your organization. Likewise, it is recommended that you and your team make time to schedule calls with agencies. As a matter of policy, most of the best web design agencies won't bother to submit a proposal if you are not willing to hop on a quick phone call to get to know them. The best agencies believe in building relationships, not just websites.
Allow agencies a reasonable timeframe for submitting their proposals. Typically, a two to four-week window should suffice, depending on the complexity of the project. It is essential to provide ample time for agencies to understand your organization and develop a tailored proposal that meets your unique requirements.
By following these guidelines and requesting proposals from shortlisted agencies, you can build fruitful partnerships and select an agency that can bring your nonprofit's vision to life through exceptional web design and digital experiences.
Interviewing Each Nonprofit Web Design Agency for Further Clarification
When selecting the best web design agency for your nonprofit's new site, it is crucial to thoroughly interview each potential candidate in order to gain further clarification about their abilities and expertise. Here are some key questions that can help you assess their qualifications:
1. Can you provide examples of your previous experience with nonprofit web design?
Look for agencies that have successfully completed projects within the nonprofit sector, as they will have a better understanding of the unique challenges and opportunities involved.
2. What are your market research capabilities and strategic approach?
There are many web design agencies capable of creating attractive sites. However, only a few are well-versed in market research, which is key to inform an effective digital strategy. On its own, a pretty user interface design won't be enough to accomplish your goals. But when innovative web design is paired with a sound strategy backed by real-world market research, that's when the real magic happens.
3. What about branding?
It is unwise to dive headfirst into a web design project without first considering your brand. To assess your brand, the agency should begin by asking questions. Does your team have internal alignment regarding your mission, vision, positioning, and competitive advantage? Does your target market share understand these aspects of your brand as well? If not, you have work to do. The best web design agencies are also adept with many aspects of branding and will be able to help craft, clarify, and/or solidify your brand identity before tackling your new site.
4. What are your design skills and creative philosophy?
Inquire about their design process, their understanding of user experience and visual design principles, and their ability to create compelling and impactful designs. Request specific examples or case studies that showcase their design skills.
5. How well do you understand the nonprofit sector?
It is important to work with an agency that understands the goals, values, and challenges of nonprofit organizations. Ask them about their knowledge of the sector and how they can tailor their approach to meet the specific needs of your organization.
6. Can you bring our organization's vision to life?
Discuss your organization's vision and goals, and ask the agency how they can translate that into a visually appealing and functional website. Request examples of how they have successfully brought other clients' visions to life.
By asking these questions and requesting specific examples or case studies, you can assess the expertise and abilities of each agency you are considering. This will ensure that you choose a web design agency that is best suited to create a new website that aligns with your organization's vision and goals.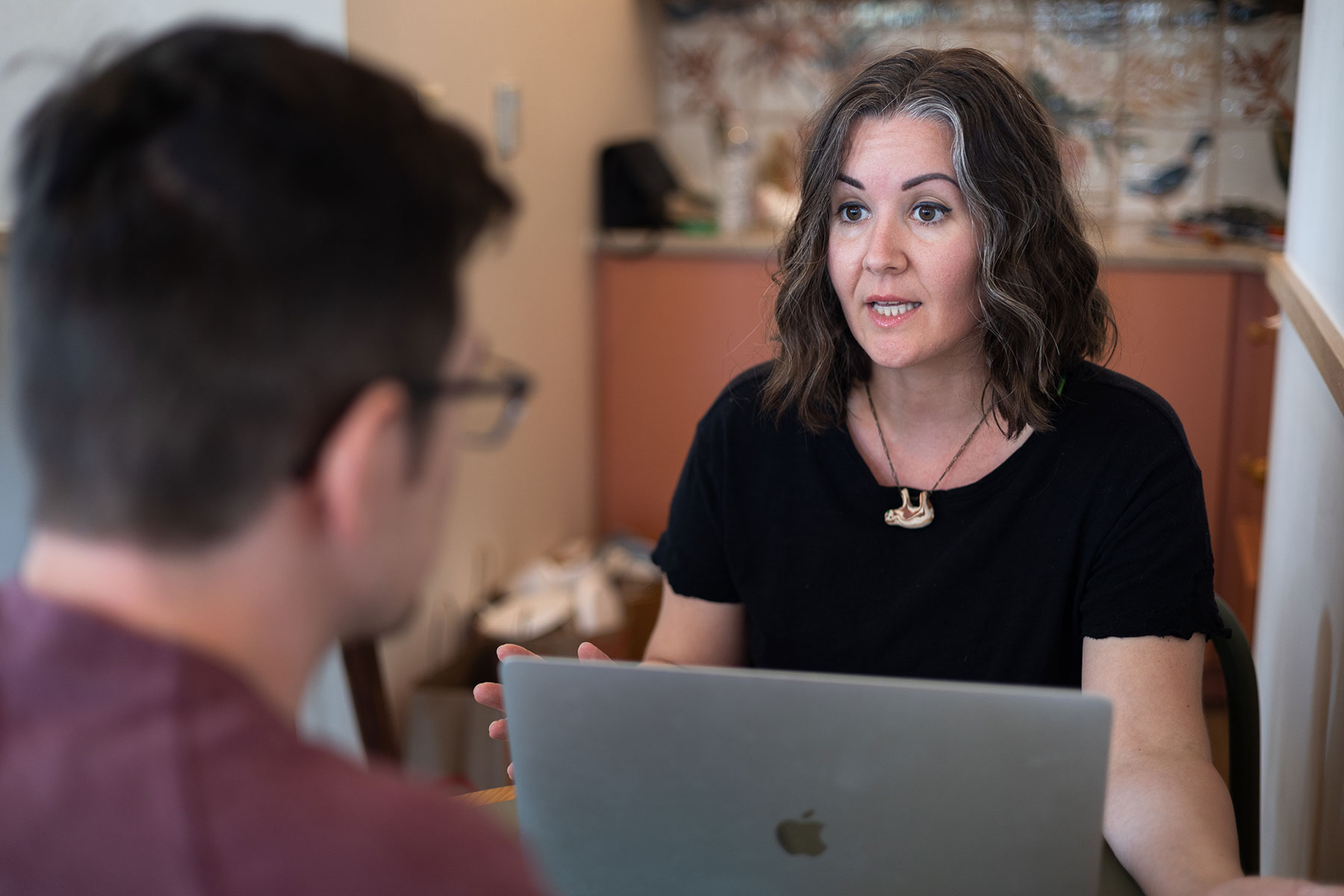 Deciding on the Best Fit for Your Needs
At this point, you've received several proposals and conducted interviews with the best web design agencies. When deciding on the best fit for your nonprofit website design needs, it's essential to thoroughly assess each agency's qualifications. Begin by reviewing their experience with nonprofit web design and their understanding of your organization's goals and objectives. A design agency that specializes in serving nonprofit organizations will be well-versed in the unique challenges and requirements of this sector.
Consider whether the agency can meet your specific requirements, such as providing ongoing maintenance, integrating donor management systems, or implementing ticket sales and event registration functionalities. Pricing and packages should also be weighed against your budget constraints.
Take a close look at the agency's track record with past nonprofit clients. Look for success stories and evidence of their ability to bring a compelling story to life through their design approach. Ensure that they have a strong understanding of user experience and employ strategies for optimizing search engine visibility.
In making your final decision, remember that a true partner will go beyond design skills to understand the nuances of your organization and work collaboratively to bring your vision to life. The right agency will be able to create dynamic websites with user-friendly interfaces, clear calls to action, and visually appealing designs that align with your brand and resonate with your target audience.
By conducting a fit assessment based on experience, goals and objectives, requirements, pricing, and track record, you can choose the best design agency to enhance your nonprofit's online presence and engage your audience effectively.
Last but not least, consider factors that aren't easily easy to quantify. Which agencies gave you an opportunity to meet their teams? How well do your personalities mesh? What does your gut tell you? You're going to be working with this agency for 6 months or longer so it's important that you get to know the people behind the scenes to ensure you will get along on a personal level.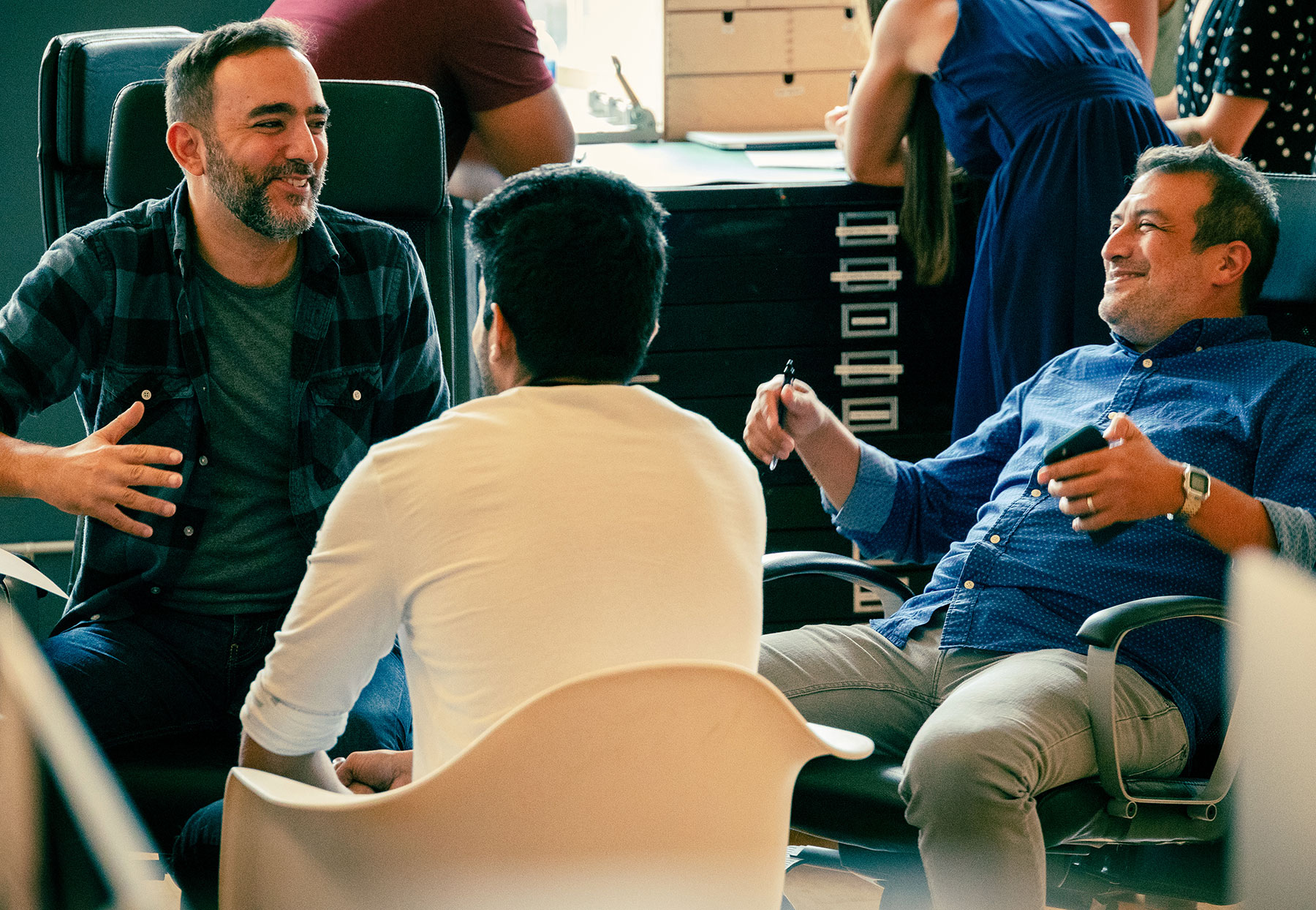 Wrapping Up
In conclusion, choosing the right web design agency for your nonprofit organization is crucial for maximizing your digital presence and overall impact. By crafting a strategy based on market research, prioritizing user experience, incorporating compelling visuals and design elements, optimizing for search engines, and implementing effective calls to action, you can create a dynamic website that engages your audience and drives meaningful results. With the help of a full-service digital agency, you can bring your vision to life and create a custom online experience that showcases your nonprofit's mission and values. Ongoing maintenance and content governance strategies will ensure that your website continues to evolve and adapt to the changing needs of your organization and audience. Whether you are looking to improve your current website or start from scratch, partnering with a web design agency that understands the unique needs of the nonprofit sector can make all the difference.
---
Contact us today if you need assistance putting together an RFP for your next web design project.